Staff scheduling and HR management reinvented
Jigsol's own proprietary rota management software will save you time, money and hassle when looking after HR and organising payroll, staff shifts, annual leave and time recording. Jigsol Rota is a powerful and flexible online tool that is simple to use, freeing up more time for you to focus on other things.
Jigsol Rota will optimise your business by showing exactly where and when positions need to be filled, based upon data-driven trends and information about how your business runs. Rather than fitting around staff preferences or guess work to plan the resource required at various times, Jigsol Rota will clearly highlight where there is a need and financial justification for bringing people in for shifts. It will also provide a range of other benefits, including HR management and payroll, that make staff administration easier for owners and managers of hotels, bars, restaurants, pubs, cafés, clubs and leisure businesses.
An end to spreadsheets and HR headaches
Jigsol Rota offers an end to multiple spreadsheets and late nights; more streamlined employee record keeping; simplified rota planning and holiday management; and much more besides. Widely adopted amongst hospitality, leisure and events companies across the UK, our platform is fully scalable, making it ideal whether you have a few staff in one location or many employees across multiple branches. As the software is accessed through a web browser, you can use it any time of day or night on your desktop PC, Mac, laptop, iPad, tablet or smartphone.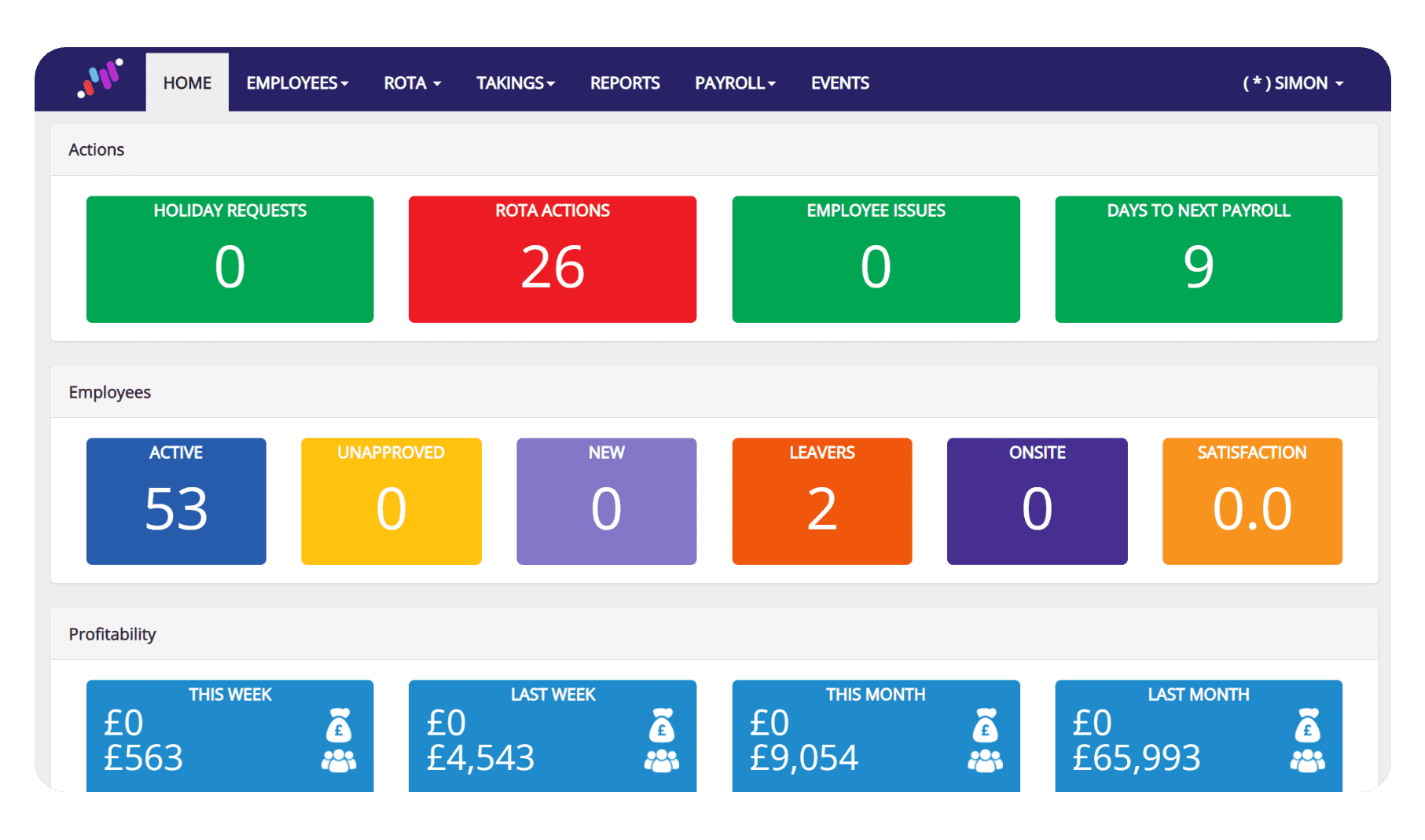 Seamless integration with payroll
Jigsol Rota software seamlessly integrates with our Jigsol Payroll service. This means we can take away the pressure of paying your staff on time and managing holiday payments and deductions. Our platform is unique in that it plugs directly into Sage payroll software, the leading payroll solution in the UK, creating a smooth automated process that requires little or no input from you to run effectively.
Available either as a standalone SAAS subscription or as part of our wider Jigsol ecosystem, Jigsol Rota software starts from just £75 per month.
Find out how we can transform your business by saving you time, money and headaches.
Rota planning
Jigsol Rota helps you easily plan and manage your team resource by utilising the knowledge of where, when and why the business needs positions to be filled.
HR management
Jigsol Rota keeps all employee records in one place, from staff onboarding to employment records, document management and payroll details.
Track your staff
Easily record your staff movements and know when they clock in and out. Jigsol Rota will use this data to generate timesheets and calculate hours worked.
Manage holidays
Jigsol Rota automatically calculates accrued holiday for each worker and provides the employer will visibility of who is off when.
Payroll integration
With Jigsol Rota you can view and approve payroll records in minutes, rather than manually keying in time worked and making salary calculations.
Employee visibility
Jigsol Rota enables your employees to view their shifts and manage their holidays within a bespoke employee portal that they have access to.
Clients we have worked with
What our clients say
I have been with Jigsol since 2005 and it has always been a pleasure dealing with the partners and the team as. they are always very friendly and helpful. My company would not be the same without them. The advice they have given me over the of years have been priceless. They are a company true to their word and I HIGHLY recommend them.
Get in touch
We'd love to hear about your business and demonstrate the value we would bring. Let's talk.